The Series Finale begins with the stars and executive producers bidding farewell to the Upper East Side in a look back at the show's many unforgettable moments. Then, in a fashionable farewell to remember, our favorite Upper East Siders join forces for one last soiree, and the
shocking identity of Gossip Girl is finally revealed.
Gossip Girl Finale Spoilers: A Polarizing Twist ...
The Gossip Girl's finale is just days away, and speculation is running rampant as to what we can expect in the closing moments of the final chapter, when the series endgame - and titular character - are revealed at last.
It sounds like there may be more surprises in store than fans are ready for.
Regarding the much-discussed flash forward, we'll catch a glimpse at no fewer than FIVE Gossip Girl couples at an undetermined point in the not-too-distant future, according to TV Line's
Michael Ausiello
.
Of those five pairings, "Three future couplings will surprise you. Two won't."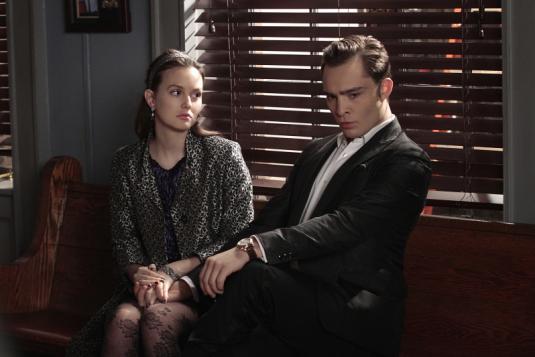 Amazingly, that's not even all we have to discuss right now.
There's apparently a twist coming our way in the final 15 minutes that may polarize Gossip Girl fans even more than Season 5's infamous and controversial Dan-Blair-Chuck triangle did.
What could that entail? And what couples end the series together? Which will be the ones we expect, and which may come as a shock? The possibilities on this show are certainly plentiful.
Share your predictions in the comments below!
Read more tv spoilers at: http://www.tvfanatic.com/2012/12/gossip-girl-finale-spoilers-a-polarizing-twist/#ixzz2F9x0k1Wx
Two other sneak preview clips have been released in advance of the finale. In those scenes:
Clearly, all bets are off as we gear up for the 121st and final episode of the series.
Amid the endless debate over who ends up together - three couples will surprise us, two will not - there's also
a polarizing twist
at the end, the Gossip Girl reveal, and a flash forward. Is it Monday yet?
Read more tv spoilers at: http://www.tvfanatic.com/2012/12/gossip-girl-sneak-peek-where-are-you-going/#ixzz2F9uDj51g
Gossip Girl Sneak Peek: The Usual Suspects?
In this sneak peek from "New York, I Love You XOXO," Monday's Gossip Girl series finale, Nate and Sage are looking over the evidence, considering the suspects and closing in on the mother of all mysteries.
Apparently Jenny Humphrey, who was Sage's idol in seventh grade, is at least being talked about, but the conversation then turns to situations where Gossip Girl went easy on someone. That could be a clue.
She shut down after Chuck and Blair's accident, led Dan and Blair to Juliet after Serena was drugged, supposedly spared S before graduation. Who knows. Maybe she was a guardian angel of sorts?
Read more tv spoilers at: http://www.tvfanatic.com/2012/12/gossip-girl-sneak-peek-the-usual-suspects/#ixzz2F9uskxTn
In another sneak peek from "New York, I Love You XOXO," Monday's Gossip Girl series finale, Serena has found the envelope Dan clandestinely gave her at the end of this week's episode, and wonders if it's legit.
What he wrote about her, that is. Does he mean it? Or is this just another ploy?
Specifically, which Dan Humphrey is he, the one who professed his undying love for her (or so it appears) in the chapter he gave Serena, or the ruthless, conniving sellout whose work ran in Vanity Fair?
Our words, not hers, but that's the implication. Do you think he's being sincere?
Follow this link to check out the
first sneak peek
from the series finale, featuring Nate and Sage, if you missed that, then watch Derena's exchange and tell us what you make of it below:
Read more tv spoilers at: http://www.tvfanatic.com/2012/12/gossip-girl-finale-sneak-peek-which-you-wrote-this/#ixzz2F9vFNEaB
Kristen Bell to Appear on Gossip Girl Finale
After six seasons and more than 100 episodes, Kristen Bell will finally be
seen as well as heard
on Gossip Girl. The star, who voices the show's titular, as-yet-unseen character, will appear on the December 17 finale.
Though Bell has provided the voice of Gossip Girl for every single installment, it remains to be seen if she'll actually be playing the mysterious and all-knowing blogger with a penchant for terrible, snarky plays on words.
The 32-year-old, pregnant actress did Tweet earlier today about her final voiceover session for the show, writing, "The saddest day I've had in a while... Last day on #gossipgirl Ill miss you, you snarky bitch!"
No mention of her cameo, however.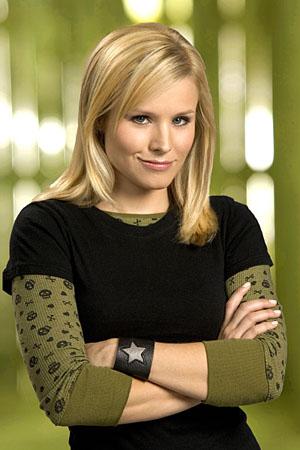 Gossip Girl's final episode will begin with an hour-long special retrospective at 8 p.m. EST, featuring interviews with the cast and crew looking back on the CW series' six seasons. Then it's on to the final farewell.
The identity of Gossip Girl will be revealed in the finale, titled, "New York, I Love You XOXOX."
Think she's Kristen? Or is her guest appearance unrelated (which would be equally funny)?
Share your predictions for the Gossip Girl finale in the comment section below!
Read more tv spoilers at: http://www.tvfanatic.com/2012/11/kristen-bell-to-appear-on-gossip-girl-series-finale/#ixzz2F9xWgNYj
Sneek Peek #5
Sneek Peek #4